May 9th, 2019
I received this message from the Birds of Prey Foundation on April 8, 2019:

Good evening Judi,
Congratulations! Your Burrowing Owl picture has been chosen to be in the Birds of Prey Foundation 2020 calendar. Your name will be added as "Judi Dressler". If you would like to change or add to it, please let me know.

Thanks for your support!

Andrea Lutz
Birds of Prey Foundation
Education Coordinator
May 8th, 2019
Can't wait to leave this Friday May 10th, on a little trip up to Sand Wash Basin in NW Colorado to photograph the wild Mustang horses. This will be my second trip there -- I also went last year and totally fell in love with these majestic beauties. I'll only be there three days, and who knows whether we'll be able to capture some good shots, but I hope so!
February 5th, 2019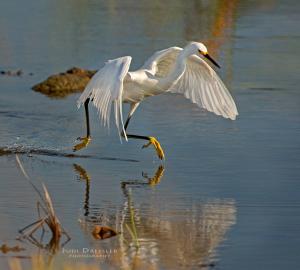 As a result of 5 of my 6 submitted photographs being chosen in the Top 250 in the 2017 annual Denver Audubon's "Share The View" contest, I have been invited to be part of a panel of ten and will have the opportunity of presenting a 3 1/2 minute program of my choice on February 14th to the audience!

This is part of the email text I received from Wendy Shattil, Administrator of the Share the View International Nature Photography Contest:

"Based on your excellent Top 250 finish in the 2017 Share the View International Nature Photography Contest, you are invited to be part of the program February 14th on the IMAX screen at University of Colorado Denver -South. Ten photographers will present 10 images each while telling the story behind them in 3 ½ minutes. We'd like you to be one of them. Congratulations on your success with the contest."
February 5th, 2019
I'm heading out to Minnesota on February 19th for a few days of photography, and am hoping for owls to be around and willing to pose! You never know what you might see when you're out, but owls are the main objective. We had originally planned to be gone during 1/28/19 - 2/1/19, but postponed the trip due to the arctic front that brought temperatures as low as -47 fahrenheit with wind chill. I am so glad we didn't go then, what with likely problems with cameras, camera batteries, the rental car, and of course, our fingers!
Stay tuned for an update!
July 3rd, 2018
I feel very fortunate to have been asked to exhibit nine of my photographs in Boulder Colorado's prestigious Avalon Ballroom! Hundreds of people walk past my exhibit there every week, on their way to dance. The photos I chose for this exhibit are all birds; mostly my favorites from the past year. The exhibit will hang from the beginning of May, 2018 for several months; end date not yet specified,
November 10th, 2017
I'm excited to announce that my 2018 Calendar of Birds is hot off the press! It is my best one yet! Please contact me if you would like one.

The birds were photographed mainly in Colorado, but also in Arizona, Texas, and California. Birds include burrowing owl, snowy egret, sandhill cranes, spoonbill, brandt's cormorant, northern cardinal, prairie chickens, quail, kestrel, flicker, great blue herons, road runner, and swallow.
August 11th, 2017
I was in the middle of a phone conversation with a friend, idly scanning though my new messages, when one caught my eye: "Winner in Raptors at Risk Photo Contest". When I saw the content -- that I had won the gold medal, I shrieked! My friend, concerned, asked, "what's wrong??" "Ah, haha, nothing wrong!" And it came with a $500 prize! Now I want to enter more contests :).

Here's the image: https://fineartamerica.com/featured/barn-owl-landing-judi-dressler.html

Here's the Raptors at Risk web page announcing the winners: http://www.peregrinefund.org/raptors-at-risk
June 14th, 2017
June 13, 2017

I entered some photos into The Nature Conservancy's 2017 Photo Contest, and just two days ago I was notified that two of my images are being considered for the top 100! Am excited!

See messages:

"We've begun narrowing down submissions for our top hundred and you image(s) is/are in the running:

https://c.f2fstatic.com/pc/238/1101/6225/GiA48MKi_hq.png"

AND

"We've begun narrowing down submissions for our top hundred and you image(s) is/are in the running:

https://c.f2fstatic.com/pc/238/1101/6225/LTnnjaeT_hq.png"

"We received nearly 33,000 entries from 141 countries and territories around the globe and our judges were stunned by many of the images. You were among a pool of the top 1,000 from which our judges selected a final 100 and so we wanted to send a special thanks and let you know that your images were among the very best."

Final decisions for the top 100 will be made by June 15th, 2017.
June 3rd, 2017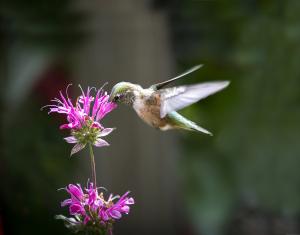 How exciting tit was for me to be offered the opportunity of having a table at the annual Boulder Audubon Christmas Presentation and Gift Sale in 2016! This is a big annual event and attended by many local birders and by the general community.

I donated 25% of my sales to Boulder Audubon. What a busy evening! I sold many calendars, greeting cards, greeting card boxes, and prints, giving Audubon over $90 at the end of the evening. All my sales were of my own photos of local birds, ranging from raptors to songbirds.

The gift sale was followed by an interested presentation, given by a local teacher who had been invited to travel along on board a ship bound for the Arctic on a scientific research mission. He showed many of his photographs and entertained us with stories of birds seen far, far north.